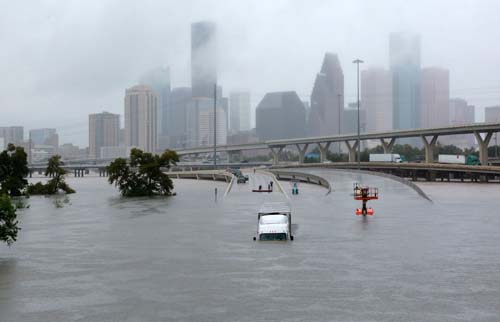 By Bob Vickrey
In recent years, we've watched natural disasters unfold in cities across the country that created unparalleled misery and hardships for its citizens that forever altered lives. Hurricane Katrina and super-storm Sandy remain indelible in our memories.
However, in watching the hurricane-spawned disaster play out in Houston, the circumstances were quite different. This was my hometown, my city, and my people. This time it was personal.
I left Houston more than 40 years ago, but this past week I found out that my heart still belonged to my beloved hometown and its people there. From my living room in Southern California, I watched television images of the inconceivable, never-ending rainfall that inundated my city. Read more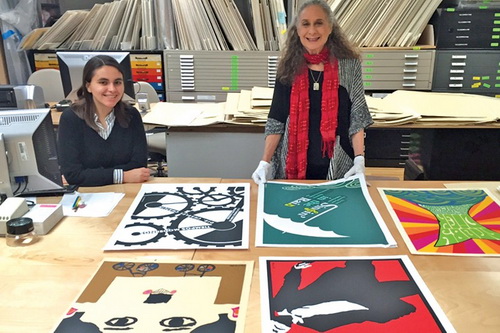 Posted by Mary Reinholz | Aug 17, 2017, from the Pasadena Weekly
Starting Sunday, Aug. 20, the Pasadena Museum of California Art presents the exhibition "Hollywood in Havana: Five Decades of Cuban Posters Promoting U.S. Films," showcasing approximately 40 posters advertising iconic movies — most from the capitalist heart of La La Land that were produced from 1960 through 2012. The posters were created by Cuban artists trained at a free, government-sponsored studio in the communist paradise. How the American films got past the US trade embargo against Cuba remains unclear.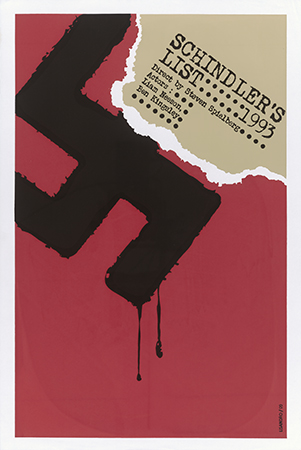 Among the posters are bold silkscreen prints publicizing such Hollywood blockbusters as "The Silence of the Lambs" with Anthony Hopkins and Jodie Foster, which won five Academy Awards; and "Schindler's List" directed by Steven Spielberg, which garnered seven Oscars. A few of the posters boost Cuban films, such as a documentary on Marilyn Monroe. Read more
Leslie Evans
The Los Angeles City Council's Planning and Land Use Committee (PLUM) on August 16 rejected a plan from the highly regarded A Community of Friends (ACOF) to build a 49-unit affordable income apartment house in Boyle Heights, half of whose tenants would be mentally ill homeless.
The contested property, a one-acre empty lot at 3407 E. First Street at the corner of Lorena Street in the Boyle Heights neighborhood of East Los Angeles, is a one-acre empty lot owned by the Metropolitan Transportation Authority. To the west is the Evergreen Cemetery. To the east is El Mercado, a combined market, restaurant, nightclub, and craft store. Read more

By Bob Vickrey
It seems that just about every legendary Los Angles restaurant our monthly lunch club has visited in the last couple of years, staff members invariably claim Frank Sinatra and his "Rat Pack" once hung out there.
So, fearing an uprising from our readership about overworking the "Rat Pack" theme, I decided to call ahead to our next destination and make sure Sinatra and his entourage had never held target practice in the back room with their plate of chicken enchiladas. When the host of El Coyote failed to understand my "Rat Pack" reference, I realized he had perhaps confused me with the city health inspector. Nevertheless, I knew we had found our spot for August. Read more
Leslie Evans
A daunting complex of causes stands behind Los Angeles' crisis-level lack of affordable housing. Too few houses and too expensive ones, along with very low wages, are the single biggest causes of the city's huge homeless population. According to Professor Dennis P. Culhane, an authority on homelessness at the University of Pennsylvania, "It's not personal vulnerabilities of drug use or illness driving homelessness. It's a lack of access to housing. If there were lots of available housing, all of these vulnerabilities would be hidden." (8-2-2017 LA Times) Read more