June 24, 2009 · Posted in
Commentary
·
Comments Off

on Forget Trying to Make Nice with the Priests and Kings
By LIONEL ROLFE
Dear Mr. Obama,
Please let me remind you that there are times you just can't be bipartisan. Not with the priests and kings who you can always count on standing against progress. In the midst of battle against these same foes, a couple of our nation's founding fathers took strong note of that. "These are the times that try men's soul," Tom Paine wrote in "Common Sense." Thomas Jefferson said that, "the tree of liberty must be replenished every ten to 20 years with the blood of patriots and the blood of tyrants." Read more
June 1, 2009 · Posted in
Miscellany
·
Comments Off

on Boryanabooks.com Makes People Sing & Dance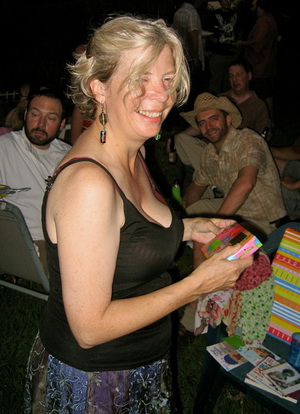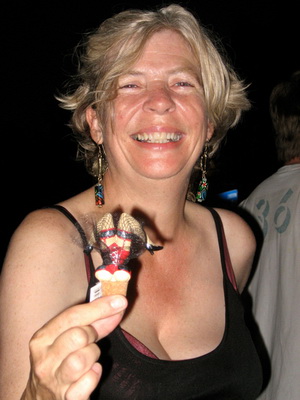 ALTHOUGH IN THIS CASE, IT WAS A LITTLE MORE COMPLICATED THAN THAT. IT WASN'T JUST BORYANABOOKS. THE SKY, THE MOUNTAINS, AN UNMOURNED FIRE & ONE IMPORTANT BIRTHDAY WERE ALSO INVOLVED.
Sallie Cruise, the beautiful spouse of the august Theo ten Brummelaar, associate director of the Center for High Angular Resolution Astronomy at Mt. Wilson, wasn't just celebrating to the Boryanabooks.com beat. It was also her birthday. Still, as she sang and danced and opened gifts from those she loved, she was not unaffected by the presence of some of the website's most ardent proponents and supporters. Read more