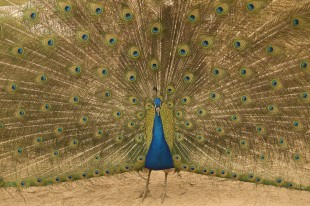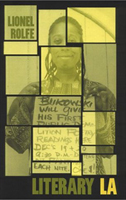 Check out this Facebook page for the movie "Literary L.A.," in production now. It's based on Lionel Rolfe's book "Literary L.A."
http://www.facebook.com/pages/Literary-LA/115509071864686?sk=wall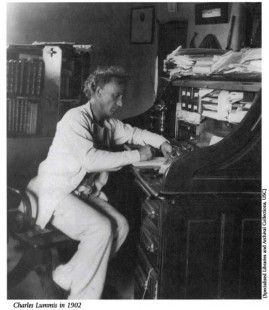 By LIONEL ROLFE
If walls really could talk, the hand-built stone castle just off the Avenue 43 exit in Highland Park of the Pasadena Freeway would be the mother lode of California bohemian history.
Charles Fletcher Lummis, L.A.'s "renaissance man" from the turn of the last century,  began building El Alisal in 1897. Later, he liked to throw soirees on Saturday nights there among the sycamores on the Arroyo Seco. That is the memory people will try to recreate at El Alisal and along the arroyo when artists, poets, musicians and dancers celebrate "Charles Lummis Day" on Sunday, June 5. Read more

By Honey van Blossom
(Honey is a Belgian Marxist former strip-tease artiste.)
In 1902, Walter Barlow built Barlow Respiratory Hospital on 25 acres of meadowland next to the city-owned Elysian Park on Chavez Ravine Road. He liked the location because the surrounding configuration of hills provided for clean air and the neighboring Elysian Park (created in 1886) seemed to insure against any future development.
In 1886, the City established its Department of Parks and Recreation with three parks: the Plaza downtown, La Plaza Abaja – now Pershing Square – and Elysian Park. Read more
The Eighth Chapter of "Edendale," Chicken Corner, by Phyl M. Noir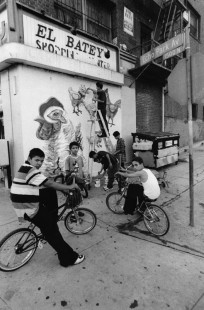 Photograph is by Gary Leonard, courtesy of the Los Angeles Public Library
By Phyl M. Noir
The members of the dissertation committee at Columbia in New York City sat at a long table. Behind them was a tall window. Opaque light came through the window, and Celia imagined there was no outside but only a larger room encapsulating the smaller.
"I have some concerns," the white woman professor complained. "One of my concerns is that you failed utterly to show the Marxist perspective in public housing activism during the 1930s." Read more