THOMAS STEINBECK: LIVING IN THE SHADOW OF AN AMERICAN LEGEND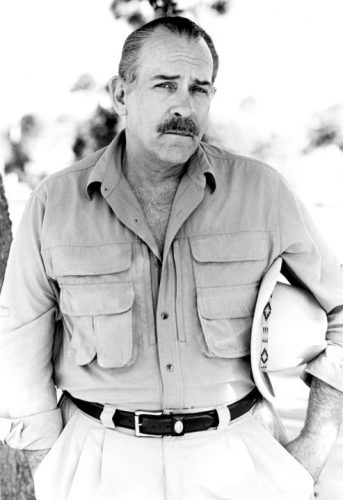 By Bob Vickrey
When I picked up the morning paper recently and read about the death of Thomas Steinbeck, I was taken aback after having received a message from him only a couple of months earlier.
Even though I had never met the eldest son of Nobel Laureate John Steinbeck, I remember flinching involuntarily when a message from Thom popped up on my computer screen. In today's world of social media where we all seem to be somehow connected, he had seen the tribute I had written about my old friend and writer Pat Conroy after his sudden death earlier in the year, and was simply letting me know that I had successfully captured Conroy's spirit and courage as a writer.
I remember sitting at my computer and staring at the Steinbeck name with what could only be described as sheer boyhood wonder and excitement after having read his father's landmark classics as a teenager. Where does one begin in listing favorite John Steinbeck titles? I remember having loved "The Red Pony" and "Travels with Charley" as a boy.
But it was my first encounter with "The Grapes of Wrath" as a high school senior that opened up new worlds for me. Our English teacher had assigned the Steinbeck book as rather standard classroom reading of that era, but for this unfocused, sports-minded boy, reading anything longer than a football story in the local newspaper became a veritable prison sentence. However, Steinbeck's description of the dramatic and harrowing trip of the Joad family from the depression-era Oklahoma Dust Bowl conditions of the 1930's to the equally desperate environment of the migrant work camps in Central California, forever changed the way many of us viewed the world. "The Grapes of Wrath" still stands as the single most important chapter of my growth as a young man in first creating an awareness of the sometime difficult struggles of others.
After receiving Thom's message, I studied images of him and his famous dad in later years and found their resemblance quite uncanny. The son had already carried the daunting burden of living in the shadow of his iconic father, but his remarkable likeness of his dad likely made the burden even more difficult.
Thomas was born in Manhattan in 1944, and his younger brother John was born two years later. After their parents divorced, he was sent to boarding school at a young age in an attempt by his father to lessen the influence of his mother who had become a heavy drinker. However, Thom would later give credit to his mother for his gaining an appreciation of art, music, great food and film.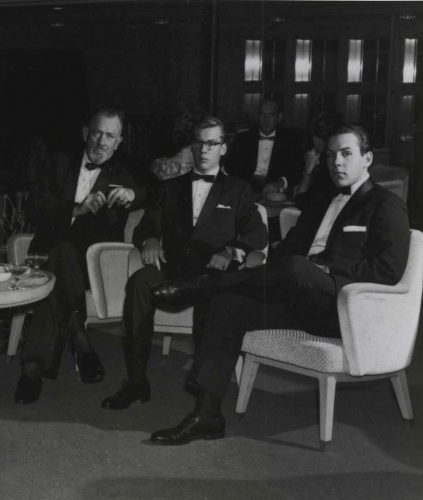 Steinbeck Family: John (at left), brother John IV (center) and Thomas (at right)
Thom and his brother traveled widely with their father between school terms to Europe and beyond. He said his father taught him as a young man the appreciation of language and instilled in him the passion for books and the great writers.
After high school graduation, he studied animation at the California Institute of the Arts and later studied film at UCLA. Upon completing his service in the military during the Vietnam War, he returned shortly afterward as a journalist and photographer.
Steinbeck spent much of his adult life preserving his father's legacy. He wrote the screenplays for movies based on the novels "The Pearl," "In Dubious Battle," and "Travels with Charley."
Thomas Steinbeck was almost sixty before beginning his career as an author. His books used the same picturesque setting of the California coastline as his father's works had done. "Down to a Soundless Sea," published to positive reviews in 2002, was a collection of stories recounting the early settlers in Big Sur, while his first novel "In the Shadow of the Cypress" was set in Monterey, the same location his father had used in "Cannery Row" and "Tortilla Flat."
Thom spent the last years of his life mired in legal entanglements fighting bitterly in a family dispute over his father's estate. A lengthy court battle ensued over the intellectual property rights of the elder Steinbeck's written works. Thomas claimed they rightfully belonged to the author's direct descendants. A New York federal judge ruled in their favor in 2006, but the ruling was overturned in 2008 by a federal appeals court in Manhattan. The United States Supreme Court refused to hear the appeal.
But despite his own legal battles, Thomas became a strong proponent for the rights of other authors and artists and offered vigorous support for The Artists Rights Coalition.
Thom struggled with alcoholism for many years, just as his parents had, but eventually was able to overcome his addiction by employing the visual arts his mother had taught him at a young age, as he turned to drawing, painting and sculpture.
As I thought about the message he had sent regarding my Pat Conroy tribute, I wondered if Thom perhaps had identified with Pat's struggle with his own family instability, which was the dominate theme in so many of Conroy's books. One would assume there could have been a natural empathy for each other's difficult backgrounds. Nevertheless, Thom seemed to have always held his parents in extremely high esteem while still acknowledging their flaws.
The New York Times obituary made Thomas Steinbeck's life sound rather tragic as it focused on the family feud and his ongoing legal battles, but in reading more about his life in Santa Barbara with his devoted wife Gail and his avid love of the arts, I came away with a much more positive picture. John Steinbeck's oldest son may well have led a difficult life, but I'm sure those who knew Thom best would describe his life as having been anything but tragic.
At least, that is the way I plan to remember him.
Bob Vickrey is a writer whose columns appear in several Southwestern newspapers including the Houston Chronicle. He is a member of the Board of Contributors for the Waco Tribune-Herald and a regular contributor to the Boryana Books website. He lives in Pacific Palisades, California.
Comments