THE MAN WHO WOULD BE CHARLTON OGBURN III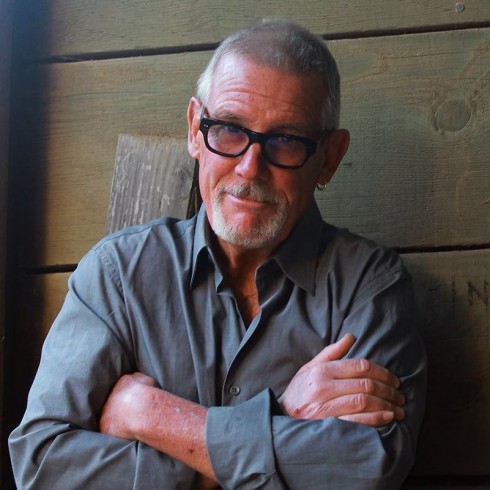 Screenwriter Will Aldis
By Bob Vickrey
 When Will Aldis enters a room with his remarkable energy, this tall commanding figure often causes heads to turn and conversations to momentarily subside.
His extraordinary life story has surely shaped his personality and has added a decided authority to his animated presence. The veteran screenwriter of numerous feature films combines intangible charismatic qualities that usually leave a lasting impression on those he meets.
Aldis' latest film, Stealing Cars, a project he wrote more than a dozen years ago with his longtime writing partner Steve Mackall, had a successful debut at the recent Los Angeles Film Festival where it won the prestigious Zeitgeist Award. The film stars William H. Macy, Felicity Huffman, and John Leguizamo. Bradley Kaplan directs the picture and Rachel Winter (Dallas Buyers Club) is producer.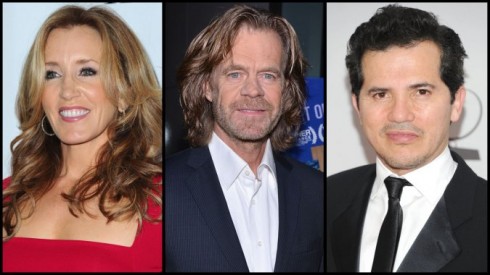 Aldis' Screenplay of "Stolen Cars" won the Zeitgeist Award at the LA Film Festival
Macy will direct Aldis' other forthcoming film entitled Keep Coming Back, featuring a cast that includes Jane Fonda, Sienna Miller, and Josh Hutcherson, and is due for release later this year.
Will Aldis' story should, by most standards, encompass several lifetimes, but the accomplished screenwriter, actor, director, and novelist has managed to pack it all into one non-stop carousel of life-changing events.
His long journey to Hollywood screenwriter began in Alexandria, Virginia, where he was born Charlton Ogburn III, to a father who was a high ranking official in the State Department on Capitol Hill.
When Will (a.k.a. Charlton III) was only nine months old, his father abruptly quit his job with the State Department and walked out on the family to pursue a career as a writer. His father did, in fact, become an acclaimed writer and a preeminent Shakespearean scholar. His most notable book was The Mysterious William Shakespeare: The Man and the Myth. His first person account of the Burma campaign during World War II became the source for the 1962 movie, Merrill's Marauders.
After Will's father left home, his mother sent him off to Lake Forest, Illinois to be raised by his grandparents, Graham and Dorothy Aldis, where his name was changed to William Fielding Ogburn, Jr. (which became the first of several name changes during the course of his life.)
Aldis' mother later married a man named Roy Porter, whom Will often referred to as "Step-Satan," and the family moved to Park Ridge, Illinois. He received another name change to "Will Porter," and his life changed unexpectedly once again. "In one afternoon, I went from living a spoiled childhood and having my own playhouse at my grandparents' house, to living in a pink house in a middle-class neighborhood." "PINK!" He emphatically reminded me.
He was essentially booted out of Evanston High School, but managed to salvage an education at an eastern prep school in Tarrytown, New York. After graduation, he entered Ripon College, where he discovered soccer, the guitar, and recreational drugs—the latter becoming his favorite pastime during those years.
He received his master's degree in education at Miami of Ohio. After teaching high school English for three years, he was off to Chicago's Second City to try his acting skills. He found success as a writer, director, and actor in a number of performances there, while often sharing the stage with George Wendt and Shelly Long, who later gained fame in the long-running television comedy series, Cheers.
Aldis met his wife at Second City and the couple moved to Los Angeles in 1976, where they both pursued acting careers. His shot at acting was short-lived, as he began to have more success as a screenwriter with the help of his old Second City friend, Steven Kampmann. They wrote and directed Stealing Home with Jody Foster and Mark Harmon in 1988, which provided some much needed income for his growing family. His son, Graham, and daughter, Flynn, were born within three years of the family's arrival in Southern California.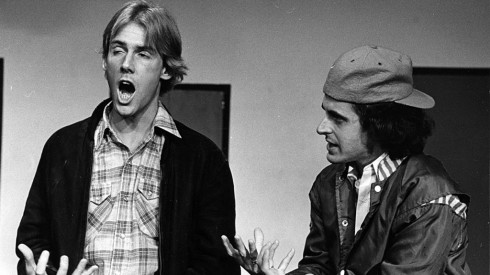 Aldis (at left) performs in a 1977 Second City skit
One of his earliest screenwriting successes was Back to School, starring Rodney Dangerfield. The film was a big hit at the box office and provided the veteran comedian a role that brought him newfound celebrity. In subsequent years, Aldis wrote the screenplays for such films as Couch Trip, High Spirits, Clifford, Avenging Angelo, and Black Cadillac.
Will's dealings with his step-father ("Step Satan") grew more problematic in later years and he decided to change his last name—yet again—to "Aldis," to honor his grandparents. "In doing so, I'm sure that I confused many friends, and likely alienated a few more who failed to understand my decision." His grandmother, Dorothy Aldis, had been a successful and prolific children's book author who published 29 books, including a biography of Beatrix Potter. She won numerous awards during her long distinguished career, and was once designated "the Poet Laureate of Young Children."
During the last decade, Aldis began writing fiction, and published several novels including, Lily Wyatt, The Rascal Prince, and Owen Nobody. For what it's worth, the author's name on the Owen Nobody book jacket appears as: "Charlton Ogburn III."
He is a passionate Chicago Cubs' fan who once asked me to remove my New York Yankees cap so we could continue our conversation. I immediately thought of Will when I heard the news regarding the recent death of the Cubs' legendary Ernie Banks. I was quite sure that my friend would not be answering his phone the following week after Ernie's death. Will takes his Cubs' loyalty very seriously.
That same passion and loyalty has also extended to the world of music—especially when it comes to the roots of American jazz and blues. When he talks about the music of early influential legends like Muddy Waters, Howlin' Wolf, and Robert Johnson, one can sense his excitement, as well as his reverence for their music.
He recently recorded several of his own compositions and has been compiling a collection of his music. If you listen closely to his songs, you can hear some of those influences that have been an integral part of his journey.
The longer I've known Will, the more I have realized that he has lived in the shadow of his father's daunting image all his life, but he has managed to stay one step ahead of the demons that have chased him by passionately pursuing his own creative course.
Will's creative energy never fully rests. He never does anything half-heartedly. He brings that same energy to his classes at the Art Institute of Santa Monica where he teaches advanced screenwriting. He calls teaching "the most rewarding venture of my lifetime."
He carries that trademark breathless enthusiasm with him wherever he goes, and when he leaves a room, you can often sense a palpable quiet after the storm. The lingering tranquility is a sure sign that Will Aldis has indeed left the building.
Bob Vickrey's columns appear in several Southwestern newspapers including the Houston Chronicle. He is a member of the Board of Contributors of the Waco Tribune-Herald and a regular contributor to the Boryana Books website. He lives in Pacific Palisades, California.
Comments