Remembering Former Colleague Digby Diehl: Journalist, Author, Literary critic and "ghost whisperer" to Natalie Cole, Patti LuPone, Dan Rather and Esther Williams-for starters
By Mary Reinholz
The late journalist Digby Diehl, a longtime Pasadena resident, was an author, co-author and a literary critic — a big, bearded guy who sometimes gave the impression that life for him was a day at the beach. I first got to know him nearly 50 years ago when he assigned me books to review for Coast, a fine arts guide, and later for the Los Angeles Times. Then I moved to New York. We had one lunch in Greenwich Village when I was working for Women's Wear Daily. He was running a prestigious publishing firm.
The last time I saw him in person was on vacation around 1980 or 81. He was having a wonderful time playing volleyball with San Francisco novelist Herbert Gold at Esalen Institute in Big Sur. He seemed to live a charmed life for the next three decades — writing, editing and ghosting three dozen books, most of them memoirs of celebrities like Natalie Cole, Patti LuPone, Dan Rather and Esther Williams.
On Sept. 26 Diehl died from Alzheimer's disease. He was 76. The New York Times ran a respectful obituary, followed by a longer, more effusive piece in the Washington Post. Then the Los Angeles Times, a shadow of the paper where Diehl had worked, finally published a perfunctory notice.
News of his passing brought emotional tributes from friends, fellow writers and family members, among them Dylan Diehl, his actress daughter, who said in part of her father on Facebook: "He was a man bigger than any words I can conjure. A bon vivant, a raconteur, a rebel, a world traveler, a boon companion, a bow tie enthusiast…"
Those who worked with him remembered Diehl as a fun-loving man who nurtured writers:
"Digby Diehl!!! Such a wild, wise spirit. Serious about his writing," wrote author/poet/essayist Jill Schary Robinson, daughter of Dore Schary, former president of MGM, in a Facebook message to this reporter. "And he had a rare sense of honor, a good guy — loyal, even during the wacky, willful 60's … I'd turn to him, to tune up my writing, ease up the fear we get when we're real… I'll hold him in my mind for what's left of Forever."
Famed speculative fiction writer Harlan Ellison, best known for his short stories, screenplays and teleplays, recalled meeting Diehl when he arrived at his hillside house in Sherman Oaks before Diehl became a graduate student in theater arts at UCLA.
"He had read my work in high school and he started coming to my house," Ellison said in a phone conversation. "We became friends and we stayed in touch. Everyone liked him. He became a success at the Los Angeles Times. He was a hot-shot, up and coming, with a background in literature and history.     He wrote reviews. He wrote articles. He was at the center of Hollywood [intellectual] life. He was charming and literate but not demanding, a gentle gentleman."
Ellison, also known for his productivity, said Diehl may have learned a thing or two from him in his younger days about the need for successful writers to "pull the plow."
"I would be working at night and remember telling him as he sat on a couch reading, 'If you want to get anywhere as a writer, you gotta work your ass off.'"
Born Nov. 14, 1940, in Boonton, New Jersey, Digby Robert Diehl was the son of a father who worked as a writer in advertising and as a journalist for the Saturday Evening Post. His mother was an educator. He graduated from Rutgers University in 1962 with a degree in American Studies. In 1969, he earned a master's degree in theater arts at UCLA where he served as editor of INTRO, an arts section of the Daily Bruin, coming to the attention of Robert Kirsch, the late Los Angeles Times book critic who also taught courses at UCLA. Kirsch defended Diehl and his colleagues when INTRO published a review of Weimar Republic artist George Grosz and received fierce blowback.
In a 2009 Facebook message to UCLA alum Mike Shatzkin, Diehl recalled how Kirsch took up INTRO's cause. "I never was one of Bob's students. But Bob saved me and (fellow student) Jerry Small from being railroaded by the Santa Monica Outlook and the campus Young Republicans organization," he wrote. "We were on the verge of getting kicked out of school and going to jail when Bob spoke up, defending our constitutional rights under the First Amendment to write a review of George Grosz in INTRO. Franklin Murphy (then, the chancellor of UCLA) applauded Bob's statement. That began a lifelong friendship with me. We were 'Deli pals' rather than drinking buddies."
In addition to reviewing books for the Los Angeles Times early in his career, Diehl also wrote articles and interviews for The New York Times and other publications including Cosmopolitan magazine. His first book, "Supertalk," published in 1974, consisted of 24 interviews with high-profile figures like S. I. Hayakawa, Peter Bogdanovich and Henry Miller that he conducted for West Magazine, the Los Angeles Times Sunday supplement. Even then, he was considered a kind of ghost whisperer to his subjects, coaxing them to talk.
In 1975, his mentor Robert Kirsch, the aforementioned Los Angeles Times daily book critic, recommended Diehl to the paper's brass for the job of setting up its stand-alone Sunday Book Review (it was merged into the rest of the paper in 2007). He was also a co-founder of the National Book Critics Circle. In 1978, he became editor in chief of Harry D. Abrams in New York, then a publishing division of Times-Mirror, but stayed only a year and a half. He returned to Southern California and was appointed book editor of the Los Angeles Herald-Examiner. Along the way, he appeared on television as a movie critic for KCBS-TV in Los Angeles and served as a literary correspondent for ABC's "Good Morning America." He also was a book columnist for Playboy and Modern Maturity, the AARP magazine.
Los Angeles author and journalist Lionel Rolfe, a frequent contributor to Pasadena Weekly, wrote reviews for Diehl at both the Los Angeles Times and the Herald-Examiner. At the Herald, Rolfe recalled, Diehl stored all the books coming from publishers "in a little room — a large closet, really. He had a key to it and I'd go in there with him and pick out about 10 books to review on subjects like politics and philosophy. There was almost no censorship. It was wonderful. He was wonderful," Rolfe said of Diehl. "He had this personable way about him."
Over the years, Diehl also wrote books about NBC, a history of the Los Angeles Times and Budweiser, as well as a history of the EC Horror Comics Series, "Tales from the Crypt." In 1990, he wrote several episodes of the NBC soap opera "Santa Barbara."
His wide range of interests included power politics. The first book Diehl co-authored was "A Spy for All Seasons," the 1997 memoir of Duane R. "Dewey" Clarridge, a brash supporter of the Cold War who helped found the CIA's Counterterrorism Center and was later indicted (and pardoned) for his role in the Iran-Contra scandal. Diehl received a writing credit for the book, which included a scathing critique of the agency's clandestine branch, according to the Washington Post.
Diehl had a knack for bringing out the voices of his subjects — mainly by capturing the nuances of their personalities rather than grilling them in traditional interviews.
"When working on a memoir, Digby didn't believe in interviews," Diehl's widow, Kay Beyer Diehl, told The New York Times. "He believed in conversations — in person, if possible — so he could take not just verbal but visual cues from the author. There was always a give-and-take designed not just to put the author at ease, but to help him create the authentic representation of the author's voice on the page. That was paramount."
Diehl married Kay Beyer in 1981 after they met at Rancho La Puerto in Baja California, where he had gone to lose weight. He moved from his rent-controlled Santa Monica apartment into her Pasadena 1920s house in the Caltech neighborhood, which came complete with wooden cabinets and a German shepherd dog. Longtime friend, writer and editor Lawrence Dietz says that Diehl had always been a West Side guy who owned a small boat on which he lived. He organized weekend beach volleyball games, "hectoring those of us who lived 'inland' to schlep out to the beach through terrible traffic."
As for Diehl's role as editor of the Los Angeles Times Sunday Book Review, Dietz said he made the section "competitive with the weekly book review sections in The New York Times and the Washington Post and he made a particular point of focusing on West Coast writers," Dietz stated in an email. "When he tired of the grind, Times-Mirror made Digby editor in chief of its art book company, Harry D. Abrams. It was not a match made in heaven. Digby didn't like New York — either its weather or the mean-spirited, smart-ass competitive stew and inflated egos in its literary/journalistic 'community.'"
After Diehl returned to Los Angeles and his stint at the Herald-Examiner ended, he began to collaborate with people who had "a book length story to tell," Dietz noted. He said his wife, a former urban planner, became a writing partner with Diehl that lasted as long as their 36-year marriage.
Dietz added: "First and foremost, Digby was a generous soul, as nice and decent a person as you could ever hope to meet."
Diehl's first marriage to Emilie Robertson ended in divorce.
The last time I communicated with Diehl was by email in 2013 shortly after Esther Williams, author of a 1999 memoir, "The Million Dollar Mermaid," which Diehl and his wife had ghosted, died at age 91. We both agreed that Williams was "a class act."
So was Diehl, who helped Williams tell her life story with verve and humor as a champion swimmer, one who was scooped up in her teens by MGM to star in "aquamusicals." The New York Times called the memoir "fresh and convincing," recounting how Williams, wed three times, was totally subordinate to Fernando Lamas in their 13-year-marriage, but stood up to her "treacherous" swimming coach, to MGM and to Johnny Weissmuller in the aquacade where "under the stage, he would whip off his trunks so I could see that he was beautifully equipped."
According to "Mermaid," Williams also refused to take any nonsense from Howard Hughes ("'Don't even try, Howard, I'm too athletic"'), and dispatched hunk boyfriend Jeff Chandler after discovering he was a cross-dresser.
In the book, Williams wrote that she told Chandler: "Jeff, you're too big for polka dots."
Digby Diehl certainly knew how to get people to talk.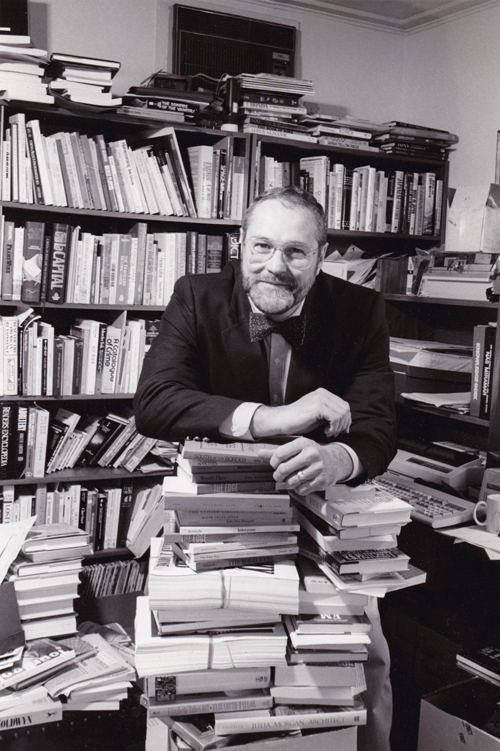 Photo by Kay Beyer Diehl. Another version of this piece appeared in the Pasadena Weekly.
Comments