CHAPTER 15
Richard, the Chelsea Hotel's British desk clerk, had told me recently of his suspicions that my upstairs neighbor Doria Nune was behind the death threat against Harvey Jewell, notorious publisher of the F.U. sex tabloid.
So it was no surprise that  he looked skeptical when I told him that Doria  didn't strike me as the kind of radical feminist who could pull off the job.
"It just doesn't make sense," I said. "Doria is a starting a sexy new magazine for women. She used to work for Jewell. Why would she risk everything before it even hit the newsstands by threatening to kill a man who gave her job when she needed one?"
Richard sighed heavily. "Well, I didn't know about her magazine, or her deal with Jewell and maybe I was wrong about Doria," he said, looking haggard as he spoke. "But she still  strikes me as dangerous beneath her hipper than thou exterior. I think she could be violent. I can see her going after Jewell, one way or another."
"Oh Richard, she's a delicate girl with health problems, " I said, patting him on the shoulder. "She just talks tough."
It was close to 1 pm, close to my lunch time interview with Jewell, and I noticed dark shadows under Richard's rheumy blue eyes. I figured he was in a melancholy mood, recovering from a hangover.
"OK, Cassie," he murmured. "Let's suspend judgment on Doria. But Harvey Jewell is obviously a disgusting male chauvinist who's repulsive to most decent women.  I can't  believe you're having lunch with him today. I've always thought of you as a nice girl from the coast. One of the sweetest girls in the hotel. Why would you agree to a date with this man? He's somebody who could ruin your reputation." Read more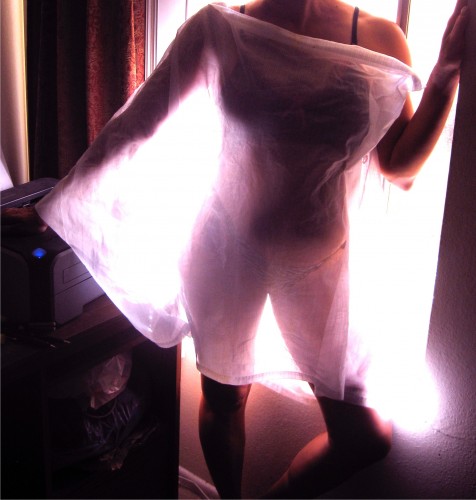 CHAPTER 14
Doria Nune was somebody I wanted to know better even before my interview with her began for the New York Daily Bugle. The girl intrigued me–and not just because she was about to publish an avant garde women's magazine called Pink that would debut as an erotic art book with male centerfolds looking like Renaissance nudes. She seemed to embody the eternal gamine, an elfin and androgynous presence.
Decked out in form fitting suede pants and a cream colored silk blouse that showed only a hint of cleavage, she greeted me at the door of her Chelsea Hotel suite with an enigmatic smile. "So we're neighbors and also in a similar racket," she said. "It's nice to know there's another feminist I can talk to in this dump."
Doria couldn't have been more than five  feet two inches tall. She had cut her dark brown hair short since we last spoke at a meeting of Media Women Ink, the feminist writers group on the Upper East Side, and the new style became her. It was a pixie cut which brought out her delicate cheek bones and hazel eyes.
Her space also impressed me. She had so much more of it than my cramped Chelsea quarters  that waning year of 1970. She had painted most of it a dusky rose, presumably the same color that would seep into the pages of Pink when it appeared on newsstands in February.
"This is really nice," I said. "Elegant. How did you get so much room?
"I had a wall knocked out and liberated the room next door," Doria said briskly. "The hotel manager didn't seem to mind—I paid him enough. But I had a ceiling collapse recently. The transsexual musician above me keeps letting his bathwater flood over and down to my place. It's a pain in the tush." Read more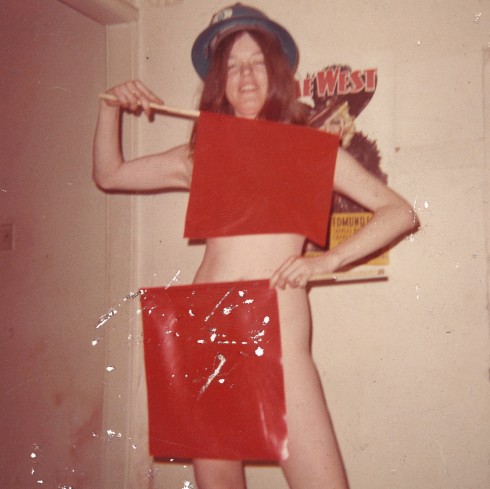 The author in photos  from the era she's writing about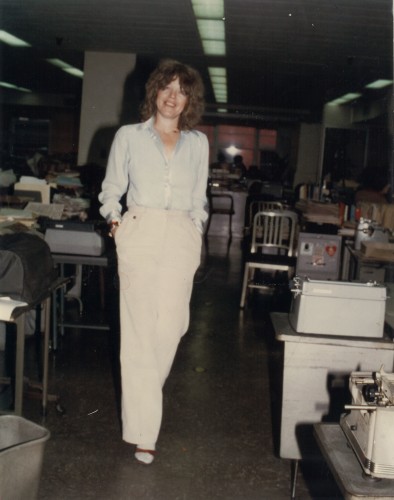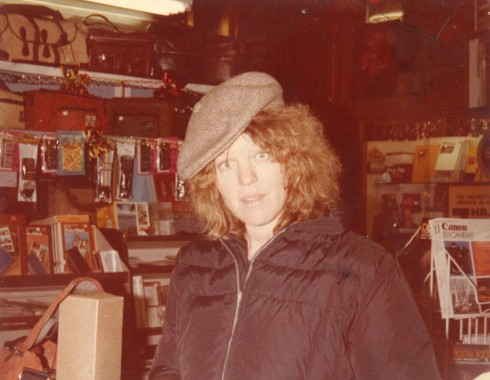 BY MARY REINHOLZ
CHAPTER 8
The white princess phone was ringing when I got back to Phoebe Whistlethorpe's East Village flat at noon. It was my hostess on the line, calling from the green fields of Connecticut to say she'd be returning to New York in two days and asking me to pay the telephone bill "or those robots from Ma Bell will turn off service before I get home."
She sounded breathless and more scattered than usual. Then she dropped a shit bomb that could put  me at risk for a murder rap and serious jail time for killing Jed Scott while he was choking me to death in Arkansas.
"And oh, by the way, Joanna–sorry, I mean Cassandra," she went on in a syrupy voice. "I met this divine man at a jousting match who used to work at a gallery in Pasadena…he remembers you from the Los Angeles Free Press as a sexy red headed reporter who covered the Renaissance Faire in Simi Valley. This is really funny– he said you tried to get him to pretend he was Robin Hood and to shoot arrows at a Sheriff's Deputy. Did you really do that? I love it! Anyway, I told him, 'Oh no, she's not crazy like that any more. She dyed her hair this mousy brown and she's very much the straight laced working girl in New York.' I shouldn't have said all that, should I?" Read more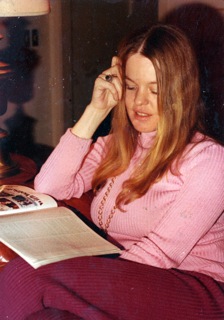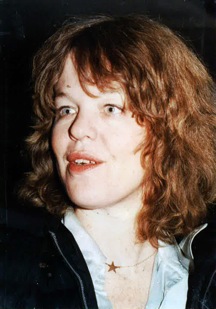 Mary in New York, early '70s, on top;
the lower picture shows her near the end of the '70s
 CHAPTER FOUR
Junkie town. That's how a neighborhood in the East Village struck me when I first arrived in New York, swiftly discarding my carefree California ways to survive the spaced out speed freaks, pill poppers and heroin addicts who prowled like the walking dead around this dirty bastion of flower power, so often compared to San Francisco's Haight Ashbury district.
Here  I was, a former west coast golden girl who only a short time ago had driven a convertible through the Hollywood hills,  listening to the Beatles and The Beach Boys in wooded rich hippie enclaves,  now reduced to a reed thin fugitive hungry for money and connections,  stamping through dirty streets littered with condoms, used hypodermic needles, dog shit.
"Be sure you have enough cash on you to give the junkies if they stop you—don't fight them," warned my hostess Phoebe Whistlethorpe, a one-time WASP princess who was putting me up at her railroad flat overlooking Tompkins Square Park where the addicts frequently gathered for drug buys. "You can get killed that way." Read more