A COLLEGE FIELD TRIP THAT LED TO A LITERARY TREASURE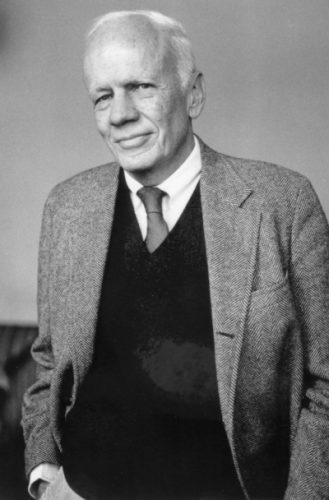 WRITER WALKER PERCY
By Bob Vickrey
As most former Baylor journalism students who studied under David McHam know, he was never your typical college professor. He was known for his unconventional teaching methods during his celebrated 54-year career at four Texas universities.
During a current events pop quiz in one of his journalism classes, he once asked the correct spelling of "Vickrey" (the name of the school newspaper's sports editor) and then looked toward the back of the room in my direction and shouted: "Your answer doesn't count." Although his playful question likely qualified more as current trivia than current event, McHam liked to keep his students guessing and slightly off balance during his classes.
We learned that his sociable manner outside the classroom had absolutely no bearing on the grade you received in his courses. Having a casual meal with him at El Chico on the Circle was no indication that you were going to receive preferential treatment. He simply enjoyed his association with aspiring young journalists. The restaurant of choice often became an extension of the classroom for him.
A few years after I left Baylor, Professor McHam took one of his creative writing classes on a Spring Break "field trip" to Covington, Louisiana, as the house guest of the great Southern writer Walker Percy.
Percy had won the National Book Award for his 1961 novel "The Moviegoer" and enjoyed a long career as one of the most celebrated Southern writers. He was also the author of many notable books including, "Love in the Ruins," "The Last Gentleman," and its sequel, "The Second Coming."
The trip in 1973 had been arranged by one of McHam's students, Ted Talley, a Covington native, whom Percy had known through his patronage of the local theater where Talley often appeared on stage.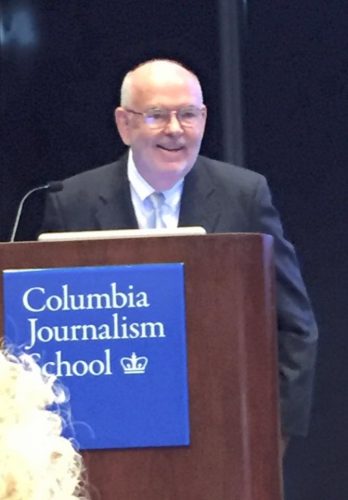 FORMER BAYLOR PROFESSOR DAVID MCHAM
That spring, the young Baylor delegation was received warmly by Dr. Percy and his wife "Bunt" and they spent the afternoon visiting in the backyard. McHam asked the writer if he could record their interview with his newly purchased tape recorder and Percy warmly complied. Percy's granting of the request from Talley resulted in a lively extended interview and a glimpse into the mind of a major American literary figure.
The tapes from that interview have remained stored away in McHam's home all these years and largely forgotten until recently when I mailed him a copy of the Southern literary journal "China Grove." A couple of my essays about two old friends, Pat Conroy and Norman Berg, had been published in the most recent edition.
After receiving the 300-page paperback and perusing its contents, he sent me a note expressing his admiration about its overall quality. He was also impressed by the commitment to Southern literature by the two practicing medical doctors in Mississippi who had founded the journal four years earlier. McHam had grown up in North Carolina, so he had a natural kinship for that region's great tradition of producing writers of substance.
Professor McHam related the story to me of the 1973 trip to Covington and the interview with Percy and asked about the possibility of interest in the tapes from the publishers of China Grove. I wasted no time in proposing his idea to the co-publishers, and within 24 hours, they were both doing veritable cartwheels at the prospect of transcribing and publishing the interview in the next issue. I can attest to the fact that all parties involved were thrilled by this publishing opportunity—not to mention the reaction from this mere bystander, who had played only a small role as messenger.
McHam proposed that his former student, Ted Talley, who had arranged the event, write the introduction for the piece. Both publishers agreed that Talley could bring first-hand knowledge of Percy's life in Covington and also provide a strong human element that would help illuminate the interview.
The culmination of this project offers exciting prospects shaped by the collaboration of these contributors, who each have deep roots in Southern literature. One of the co-publishers of China Grove, Dr. Luke Lampton, has family ties—not only with Dr. Percy but also with Southern legends like the late historian Shelby Foote as well as distinguished writers Eudora Welty and Willie Morris, author of the classic memoir, "North Toward Home." Lampton developed a late-life friendship with Percy, who died in 1990, and will offer their correspondence and photos for inclusion in the project.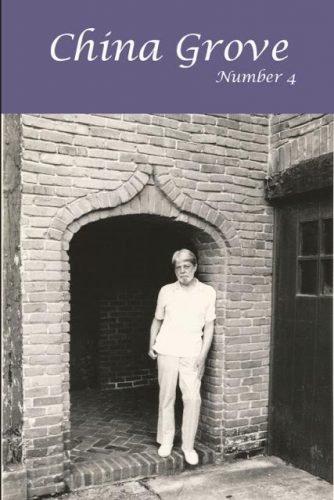 This invaluable treasure and contribution to Southern literature should surely put a smile on the face of my former Baylor journalism professor when the interview is finally published. This will add one more illustrious chapter in what has already been a remarkable career for Professor David McHam.
Bob Vickrey is a writer whose columns appear in several Southwestern newspapers including the Houston Chronicle. He is a member of the Board of Contributors for the Waco Tribune-Herald and a regular contributor to the Boryana Books website. He lives in Pacific Palisades, California.
Comments