On The Black Sea Or By The Pacific, People Sing & Dance Their Way Into Delerium
Hits: 738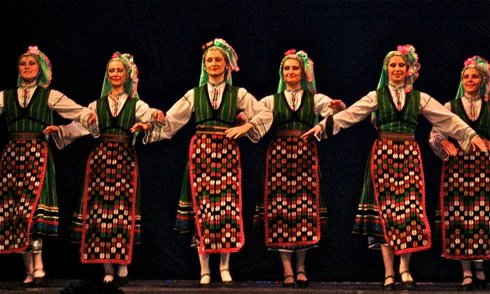 In Varna on the Black Sea, a dance troupe puts on a show of Bulgarian folkdancing.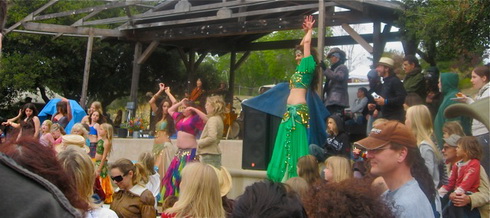 In Topanga Canyon, just above Malibu on the Pacific Coast, people dance en masse, and every body goes with the flow, like wow, man.
In any event, on the Black Sea or the Pacific Ocean, there's nothing more beautiful than a dancer. Especially a woman dancer.
Comments
Honey on the road to San Francisco with some of the Spanish explorers

NOTES FROM ABOVE GROUND

By Honey van Blossom

(Honey is a Belgian Marxist former strip-tease artiste)



          Prologue to the story of the Spanish exploration and settlement of California

Seasonal migrations of animals now extinct in California probably created the roads the native people used before the Spanish land exploration of California. "The heyday of giant mammals in North America was the middle and late Pleistocene, an epoch that started 2.6 million years ago and ended 11,700 years ago, around the time the Earth was thawing out from the Ice Age. The gigantic beasts, which migrated from Asia across a now-vanished land bridge called Beringia, are known as Rancholabrean megafauna, after the famous La Brea tar pits in downtown Los Angeles — the graveyard of thousands of saber-toothed tigers, giant bison and other extinct animals."[1]

The seasonal migrations of the large mammals may have created the substantial roads used by the indigenous people after their arrival.[2]

Paul S. Martin and Richard G. Klein argue that Paleoindian over-hunting led to the extinction of the megafauna.[3]  Others argue that climate change was responsible for mammoth and mastodon extinctions.  As the last major glaciation ended around 12,000 years ago, climate warmed too quickly for the megafauna to adapt.

Archives