By Bob Vickrey
Entering Dinah's Restaurant brought back youthful memories of my hometown diner where I hung out with friends and routinely argued about how much each of us owed after the bill arrived.
Back in the day, my evening hangout was Angel's Grill in Pasadena, Texas (yes, we also had a Pasadena.) The place had red-pleated vinyl booths and a mini-juke box on every table—to which we repeatedly fed nickels and dimes to hear Marty Robbins' "El Paso" and the Beach Boys' "Good Vibrations." The seasoned blue-haired waitresses patiently tolerated our excessive behavior while we stared at the cute girl with a ponytail in the corner booth who looked like Sandra Dee. (But on second glance, we realized all the girls in that booth had ponytails and looked like Sandra Dee.)
Our monthly lunch club group thought a trip to Dinah's Family Restaurant on Sepulveda Boulevard might rekindle some of the "diner" nostalgia of our past—hopefully, without the ensuing traditional battle over the bill. Read more
By LIONEL ROLFE
Nevsky Cathedral in Sofia, Bulgaria. Photo is by Lionel Rolfe
I am a retired journalist in Los Angeles and book author who wants the world to respond to America under the would-be dictatorship of Donald Trump, a man who is out to destroy this country and the world—all for the sake of Trump's power and money.
It is important to explain that the sudden appearance of fascism presented by Trump was not unexpected. Sinclair Lewis wrote a novel during the Great Depression about a fascist government in the '20s called "It Can Happen Here." America has always had to deal with a nativist kind of fascism. Its always been a powerful minority and remains so under Trump in this day and age. Read more
BY MARY REINHOLZ
 The pictures flashing across a wall inside Judson Memorial Church in Greenwich Village showed icons of the women's liberation movement from the last half of the 20th century: famed activists like Betty Friedan, Gloria Steinem, Bella Abzug, Shirley Chisholm and Flo Kennedy, all of them taking aim at varied forms of gender inequality in America. Many used their printed words as weapons.
A couple of venerable speakers, who lived through the movement's early triumphs and disappointments, delivered stinging attacks against Donald J. Trump, 45th president of the United States. Kate Millett, 82, author of the best selling "Sexual Politics," a 1970 critique of misogyny she found in esteemed works by male literary lions such as D.H. Lawrence, Henry Miller and Norman Mailer, needed assistance in walking to the open microphone but sniped at Trump in her opening remarks. Read more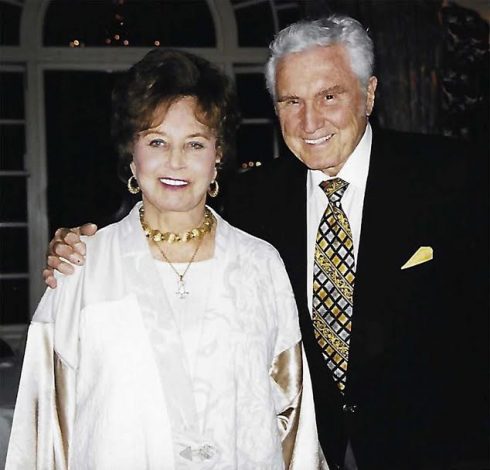 Actor John  Raitt with wife Rosemary in 1999
By Bob Vickrey
Nearly two decades ago, my simple volunteer job assignment on a sunny July 4th was to pick up former Palisades Honorary Mayor John Raitt at his home and accompany him to the annual parade VIP luncheon at the Methodist Church courtyard on Via de la Paz. The late actor and singer was set to uphold the long tradition of celebrity mayors who have ridden in the annual parade.
The only problem I encountered on that Fourth was that no one answered the door when I arrived to pick him up at his house on Napoli Drive in the Palisades Riviera. I glanced at my watch and realized I had allowed little time for a glitch in our plan. Read more
Leslie Evans
Los Angeles has the least affordable housing in the United States. It is short some 500,000 units of housing for its population. Rising population, which pushes up land, materials, and labors costs, has made affordable housing in California a mostly unprofitable investment. Cities throughout the state have found themselves facing chronic and deepening housing shortages, with increasingly unaffordable rents. The response has been to look to government subsidies to try to fill the gap. Read more
Doug Weiskopf
(Two books, The Far Out Story of Vortex 1, by Matt Love, and Radicals in the Rose City, by Matt Nelson, plus a PhD thesis by historian, Dr. Dory Hylton, have chronicled many of the the events mentioned below).Watergate is the Great American Story that will never go away and currently it is again being examined for comparisons to the scandals of the Trump Administration. What many of us who were part of the antiwar protest movement back in the summer of 1970's in Portland, Oregon have always believed is that the break-in by Nixon's band of "dirty tricksters", who were known as The Plumbers Unit and got caught by the police at the Democratic Party National HQ in Wash. DC, had its roots in Portland. Read more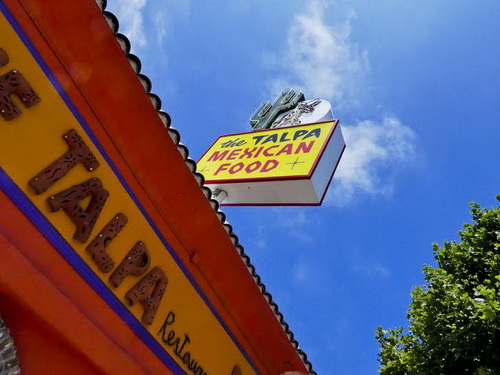 All photos by Barry Stein:
By Bob Vickrey
Our monthly lunch club group may occasionally act like giddy teenagers during our get-togethers, but a couple of our companions' recent medical woes have become a painful reminder that we are now far removed from those earlier carefree times.
Our longtime friend Mary Cole was visiting from Palm Springs and filled in admirably for Josh who is still on the mend and attempting to regain his strength after a long illness. Our small group has resembled a "MASH" unit in recent months with mounting casualties standing between us and a few first-class meals at famous restaurants in Southern California. Nevertheless, our fearless team has pushed ahead. Read more
Leslie Evans
The LA County Board of Supervisors approved the recommen-dations of the 50 member Measure H Revenue Planning Group for the first three years of income from the sales tax increase for the homeless, which passed in last March's election. The quarter-cent sales tax increase is expected to generate $259 million in its first year and as much as $1 billion in the first three years. The money is to be divvied up between six basic strategies to contain homelessness, adopted by the county in February 2016. Read more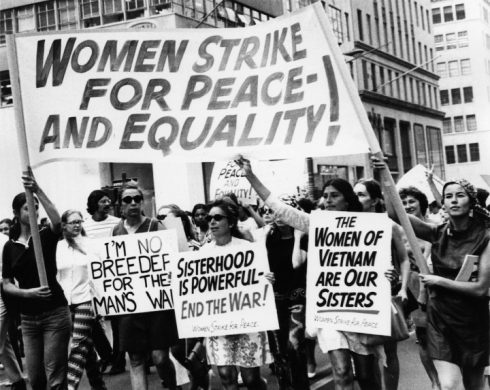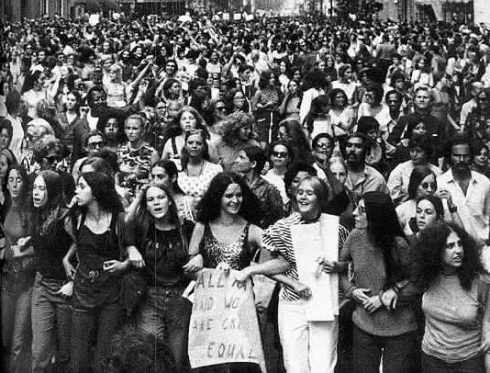 Women's Strike for Peace-And Equality, Women's Strike for Equality, Fifth Avenue, New York, New York, August 26, 1970.  (Photo by Eugene Gordon/The New York Historical Society/Getty Images)
By Mary Reinholz
Radical feminist Susan Brownmiller has plenty of room at the top in her Greenwich Village penthouse near the meat packing district. Outside on the terrace is her urban oasis of carefully cultivated plants, trees and flowers, the subject of her latest book, "My City Highrise Garden" (Rutgers University Press). To a casual observer, she appears to lead an idyllic existence in lower Manhattan.
But Brownmiller, a self-described "82-year-old celibate heterosexual," isn't always at peace in her spacious 20th floor pad (now shared with a roommate). It's a rent stabilized unit which she rented at triple the cost in her Jane Street building several years after the 1975 success of her groundbreaking treatise on rape: "Against Our Will," a tome that established her as a prominent voice in the women's liberation movement even while some leftwing feminists denounced her for becoming a star name in a collective effort to achieve gender equality. Read more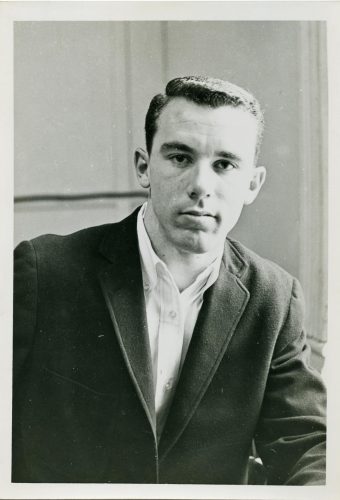 Sports Editor of College Newspaper– circa 1967. The essay is in conjunction with the recent California Newspaper Publishers Association award  he received for "Best Column Writing" in the weekly newspaper category.
By Bob Vickrey
Upon returning to the writing life as a newspaper columnist several years ago after a mere 40-year career detour in the book publishing business, I was reminded of the precarious journey a writer faces from their public exposure.
One of the first columns I wrote after my return was published in my hometown paper in Houston as I attempted to capture the essence of growing up in post-WWII suburbia. The piece received prominent positioning on the op/ed page of the Sunday edition of the Houston Chronicle, which immediately triggered numerous responses from old friends and classmates in the area who had noticed my byline. Read more