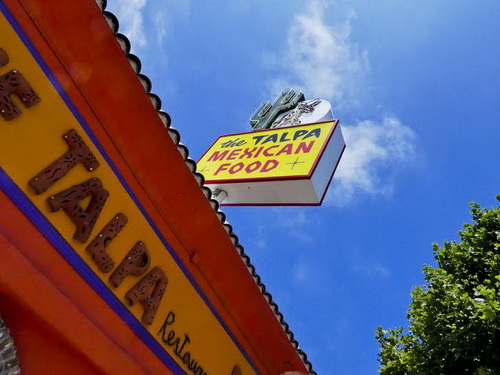 All photos by Barry Stein:
By Bob Vickrey
Our monthly lunch club group may occasionally act like giddy teenagers during our get-togethers, but a couple of our companions' recent medical woes have become a painful reminder that we are now far removed from those earlier carefree times.
Our longtime friend Mary Cole was visiting from Palm Springs and filled in admirably for Josh who is still on the mend and attempting to regain his strength after a long illness. Our small group has resembled a "MASH" unit in recent months with mounting casualties standing between us and a few first-class meals at famous restaurants in Southern California. Nevertheless, our fearless team has pushed ahead. Read more
Leslie Evans
The LA County Board of Supervisors approved the recommen-dations of the 50 member Measure H Revenue Planning Group for the first three years of income from the sales tax increase for the homeless, which passed in last March's election. The quarter-cent sales tax increase is expected to generate $259 million in its first year and as much as $1 billion in the first three years. The money is to be divvied up between six basic strategies to contain homelessness, adopted by the county in February 2016. Read more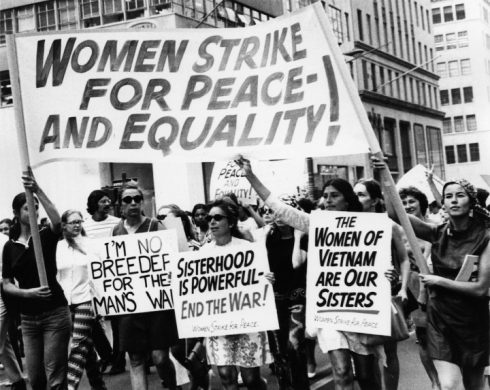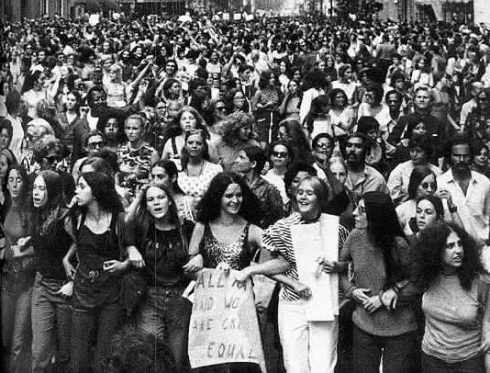 Women's Strike for Peace-And Equality, Women's Strike for Equality, Fifth Avenue, New York, New York, August 26, 1970.  (Photo by Eugene Gordon/The New York Historical Society/Getty Images)
By Mary Reinholz
Radical feminist Susan Brownmiller has plenty of room at the top in her Greenwich Village penthouse near the meat packing district. Outside on the terrace is her urban oasis of carefully cultivated plants, trees and flowers, the subject of her latest book, "My City Highrise Garden" (Rutgers University Press). To a casual observer, she appears to lead an idyllic existence in lower Manhattan.
But Brownmiller, a self-described "82-year-old celibate heterosexual," isn't always at peace in her spacious 20th floor pad (now shared with a roommate). It's a rent stabilized unit which she rented at triple the cost in her Jane Street building several years after the 1975 success of her groundbreaking treatise on rape: "Against Our Will," a tome that established her as a prominent voice in the women's liberation movement even while some leftwing feminists denounced her for becoming a star name in a collective effort to achieve gender equality. Read more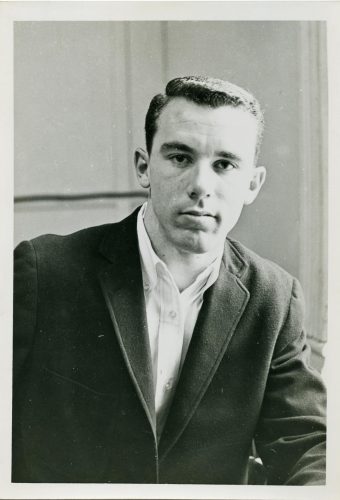 Sports Editor of College Newspaper– circa 1967. The essay is in conjunction with the recent California Newspaper Publishers Association award  he received for "Best Column Writing" in the weekly newspaper category.
By Bob Vickrey
Upon returning to the writing life as a newspaper columnist several years ago after a mere 40-year career detour in the book publishing business, I was reminded of the precarious journey a writer faces from their public exposure.
One of the first columns I wrote after my return was published in my hometown paper in Houston as I attempted to capture the essence of growing up in post-WWII suburbia. The piece received prominent positioning on the op/ed page of the Sunday edition of the Houston Chronicle, which immediately triggered numerous responses from old friends and classmates in the area who had noticed my byline. Read more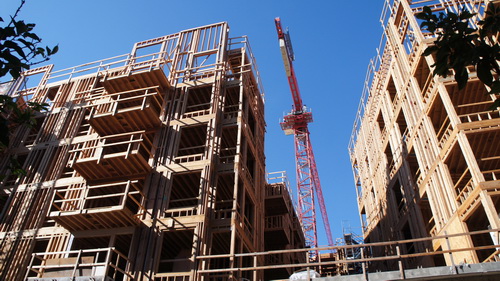 Leslie Evans
Median rents in Los Angeles increased 32% between 2000 and 2017, according to a May 2017 report by the Public Policy Institute of California. Over the same period, household income decreased by 3% when adjusted for inflation. The real estate website Trulia reports that in Spring 2017 the median rent for a two-bedroom apartment in Los Angeles was $2,600. A UC Berkeley study by the Urban Analytics Lab found a slightly lower figure, at $2,499. In large parts of Los Angeles this is more than the total annual median household income. In the Adams-Normandie section of South Los Angeles, median household income is $29,000 a year, or $2,417 a month; in Watts it is $25,000, or $2,083 a month. Read more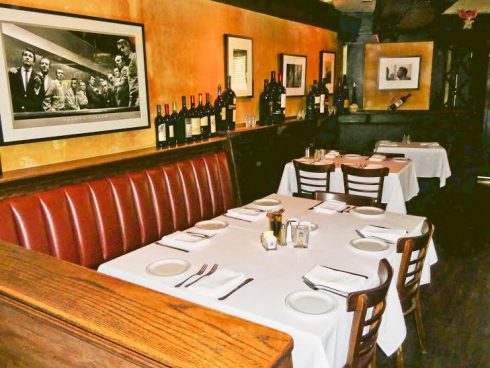 Carmine's Restaurant booth featuring picture of cast members of "Oceans Eleven" Photo by Barry Stein
By Bob Vickrey
The atmosphere at Carmine's restaurant in West Los Angeles was so authentically old-world Italian that one would have thought our lunch club group had just taken an exit off the New Jersey Turnpike and slipped into Tony Soprano's favorite hideaway.
So, like I was sayin', my pals Pauley, Vito, and Johnny 'Sack'—better known as Arnie, Barry, and Josh, were seated in our favorite corner booth and were a bit uneasy about who might be coming through the back door. Vito (a.k.a Barry) always seemed to have our backs so we could enjoy the best food in town without looking over our shoulders. Read more
Review by Mary Reinholz
Peripatetic author and journalist Lionel Rolfe has slimmed down considerably judging from the cover of this slender 155-page collection of personal essays first written for the Pasadena Weekly and the Huffington Post and compiled nearly two decades after the publication of his 1998 volume, "Fat Man on the Left: Four Decades in the Underground." In these short chapters, Rolfe, now in his 70s, makes it clear that he still maintains many of his hefty lefty beliefs. He's all for unions to help working folks deal with the bosses despite his memories of unsavory mob figures in the background.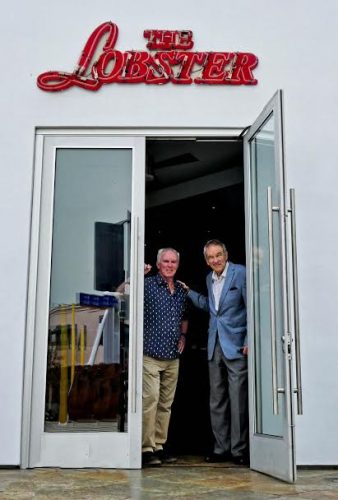 Bob and Arnie arrive at The Lobster with the Lunch Club Photos by Barry Stein.
By Bob Vickrey
It may not look like the "Seafood Shack" of old, but the latest version of the old landmark at the beach still offers that same breathtaking 180-degree view of the crystal-blue Pacific.
Our monthly lunch group decided it was time for some seafood, so The Lobster, located adjacent to the Santa Monica Pier since 1923, was an easy choice. The old seafood house has gone through several incarnations during its 94 years, and the latest upgrade completed in 1999, transformed it into an upscale restaurant that reflects the ever-changing economic climate in Santa Monica. Read more
Leslie Evans
Last November 76% of Los Angeles voters said yes to Proposition HHH, the $1.2 billion bond measure to build 10,000 units of homeless housing over the next ten years. While the vast majority of Angelinos are ready to spend money get the homeless off the streets, it is a very different story when it comes to where to put them. It seems that most people want them somewhere else than in their neighborhood. A disturbing test case has been a proposed 49-unit apartment house at east 1st and Lorena Streets in Boyle Heights, which has been stalled for three years by community opposition and reluctance by LA City officials to confront the critics and move forward. Read more
By Bob Vickrey
I'm trying to remember exactly when my friends all began having dinner at 4:30 in the afternoon. It has occurred to me that this phenomenon could possibly have something to do with their age—and yes, possibly mine.
It seems that every time someone asks me to join them for dinner lately, the invitation begins: "Why don't you meet us at Ferdinand the Bull's at 4:30. The early-bird special there is fantastic and it's only $9.95." Read more