By Mary Reinholz
First published in The Villager in New York City
In this season of searing electoral discontent with Donald Trump, the trash talking Republican nominee for president, and Hillary Clinton, his hawkish FBI scrutinized Democratic rival, it's hardly surprising that increasingly fed up voters are considering Third Party challengers campaigning to occupy the Oval Office.
The most visible contenders are Green Party standard bearer Jill Stein of Massachusetts, a Harvard educated physician turned leftie revolutionary who, for starters, seeks to create millions of jobs by 2030 through clean renewable energy and advocates eliminating college student debt; and Gary Johnson, a former two-term pot smoking Republican governor of New Mexico who is at the top of the Libertarian Party's ticket. Johnson, 63, is fiscally conservative but opposes the death penalty and supports same sex marriages and legalizing marijuana.
Excluded from the presidential debates and lacking significant exposure by the media, Stein and Johnson were overwhelmingly defeated in 2012 when they first ran, with Stein getting a minuscule 0.3 percent of the popular vote and Johnson barely 1 percent Both are now gaining more traction because of the high negatives of Clinton and Trump, especially Johnson, who has been polling at ten percent and higher in match ups with the two major party candidates. Read more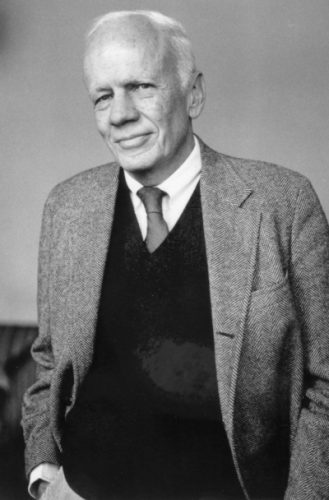 WRITER WALKER PERCY
By Bob Vickrey
As most former Baylor journalism students who studied under David McHam know, he was never your typical college professor. He was known for his unconventional teaching methods during his celebrated 54-year career at four Texas universities.
During a current events pop quiz in one of his journalism classes, he once asked the correct spelling of "Vickrey" (the name of the school newspaper's sports editor) and then looked toward the back of the room in my direction and shouted: "Your answer doesn't count." Although his playful question likely qualified more as current trivia than current event, McHam liked to keep his students guessing and slightly off balance during his classes. Read more
By Mary Reinholz
First published in The Villager in New York City
Tony Schwartz, the ghostwriter for Donald Trump's famed 1987 book, "The Art of the Deal," has appeared on such broadcasts as "Good Morning America" and "Real Time with Bill Maher" after issuing a much publicized mea culpa in The New Yorker last month, announcing that the best seller he penned in his younger days was basically a form of fiction.
"I put lipstick on a pig," Schwartz explained to Jane Mayer for the magazine's July 25 issue, referring to his nearly 30- year-old autobiography of Trump which the Manhattan mogul has touted on the campaign trail as a how-to business bible second only to Holy Writ, one that showcases his skills as a negotiator.
Trump's impending role as the Republican Party's nominee for president apparently alarmed the 62-year-old Schwartz so much that he was moved to confess that he had prettied up the candidate's early career shortly before Trump got his official nod from the GOP at its Cleveland convention. Schwartz's disclosures created considerable buzz in political circles on both sides of the aisle. Read more
Randy Reis wrote:
So tell me as a well to do property owner, Mr. Big Mouth, why is voting for Donald Trump against my self interest?
Doug Weiskopf responded:
First a qualification: Voting for Mr. Trump is not voting against your self-interest because your vote won't mean a damn thing in a California, which isn't a swing state. His election as President–and that alone, would, however, be against your self-interest because the economy would likely suffer and you and me along with it.
As for the Hillary Clinton's bad character, it should be obvious by now that character is a highly overrated virtue when it comes to politics and is prized only where people are not being honest with themselves. For example: Bernie Sanders was probably told by his economic adviser(s) if not by someone around him with just a lick of common sense that a $15 per hour minimum wage throughout all of the U.S. was not only unwarranted but would have a devastating impact on the economy. Nevertheless, Bernie Sanders, being the principled nut bag that he is, championed it anyway. He was being "honest." He was also probably told that much of the Dodd-Frank legislation from 2008-2009 was directed towards and succeeded at curtailing risky investments on the part of banks and that breaking up the banks into smaller units was unnecessary in view of what Dodd-Frank had accomplished and and would, moreover, be bad for the economy. (The big U.S., German, and British banks often lend to smaller countries. To the extent that the U.S. banks do this, it adds to the nation's prestige and provides yet another reason why the dollar is the world's currency. Splitting up our banks would put the British and German banks ahead of ours.) But Bernie Sanders is highly principled and, of course, doesn't see it that way. Read more
Leslie Evans
The long block of 39th Street between Flower Street and Grand Avenue here in Los Angeles, that runs under the Harbor Freeway, has long been a tent small town for the homeless. Maybe 30 people live there. Usually it is an unbroken façade of camping tents. But on Tuesday, August 16, the city was due to arrive for a cleanup. It had been posted for a day or two in flyers taped to the underpass walls, to start at 8:00 am.
I got there around 7:40. A few of the tents were already gone and people were carrying or wheeling bulky belongings out from under the freeway and stacking them up on Flower to the west or Grand to the east. An extraordinary collection of furnishings was materializing. Read more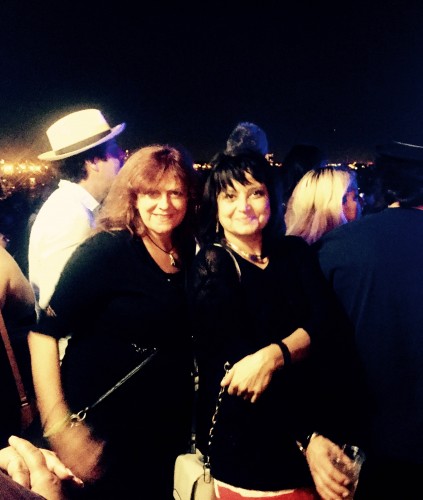 Hyla Douglas, left, my daughter, along with Mayya Isaeva, our friend from Bulgaria,
waiting the lastly few moments before the fireworks go off.
BY LIONEL ROLFE
As the light faded on July 4, the Queen Mary's stern deck grew increasingly crowded, terrifyingly so. The revelers waited for the fireworks. It was quite fancily awful—terrible rock music filled the darkening air. It filled the darkening air and the crowds were overwhelmed with tired faces and they all seemed to be going slower and slower.
As I said, it was the this month's Day or Independence and perhaps it was appropriate that the British ship was a launching pad for our nation's independence. The warm, terrible rock music gave the darkening air an odd feeling—the sea of tired faces were surreal. The musicians, if you want to call them that, had a DJ and Beach Boy music and it was terrible.
If you stood inside Sir Winston's on the ship's stern and looked out the windows, you could see revelers were descending into in a silliness maelstrom.
There had been somewhat more appropriate music along the mid deck. There was rodeo, County Western, HiP HoP, New Orleans country music, and other kinds of identity music. There also was a classic American dance musicale—all shapely women in snaky outfits, in a large dining room. The music was traditional and standard, a little too old fashioned. It had a certain jazzy quality, but without any wildness. A pair of dueling pianist played on two attached white piano bodies that were actually only electronic devices. Read more
By Bob Vickrey
It happened just about the same time as our waiter was asked by several young tourists at the adjoining booth, "Can you tell us where we could find this Hollywood sign that everybody's talking about?"
Upon overhearing the innocent question, I let out a laugh at the very moment I bit into my fried egg sandwich, which in turn, dislodged the runny egg from the rest of the sandwich and then mysteriously disappeared from sight. I checked my lap to see where the missing egg had landed, but decided it must have hit the floor instead. My dining partners had a good chuckle about my clumsiness, which I quickly blamed on the three teenagers who had disrupted the timing and intricate dexterity it takes to handle a sandwich that was almost six-inches thick. Read more
This is a special video documentary about horses in Burbank and paradise in Hollywood produced by Alexander Gall. The film is produced by Alexander Gall. Music is by Beethoven. Doug Weiskopf is one of the talking homo sapiens as is Les Zador.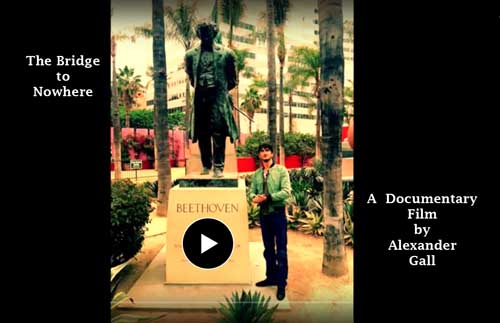 Leslie Evans
A three-year fight ended with victory for a West Adams community when Los Angeles Associate Zoning Administrator Charles Rausch on June 30 said no to an oil company's plan to install a massive gas burner in a residential neighborhood. The case involved the Murphy Drill Site at 2126 W. Adams Blvd., owned by the Freeport-McMoRan Oil and Gas Company, a subsidiary of the world's largest copper mining company.
The Murphy site operates 22 active oil wells on 3.25 acres of land leased from the Catholic Archdiocese of Los Angeles. The drill site is surrounded by a convent, an AIDs clinic, an apartment house, and a string of single family homes. Read more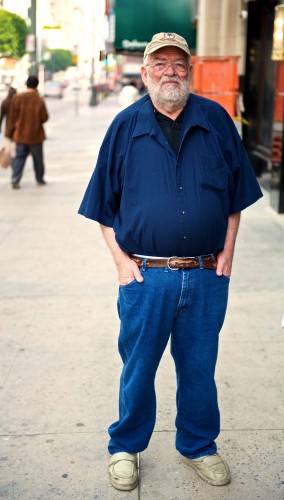 Cousin Kron Menuhin, a rural kingpin, in his field in Australia; 
Lionel Rolfe, Kron's citified cousin, speaking from the streets. Photo by Gary Leonard
By LIONEL ROLFE

I know of someone who had almost nothing to recommend him. You wouldn't really want me to write about this person, but I am doing it anyway. He was a very ugly and dreary man who lived in a rural section of Melbourne.
We had driven onto his strange old farm and were immediately met by big nasty dogs. Luckily we were in my cousin's car. With an angry snarl, the man came forth. I was in a car driven by the man who had sold him his ranch house a while back and they were supposedly good friends. But when my driver, cousin Kron, got out of his car, one of the dogs came up and bit him. Not hard, but hard enough. Kron got back in the car.
The man's effect on my mood was enormous and immediate. The doors to his house looked like they were the entrances to a shriveling but gigantic dirty shed. The man himself look like the appurtenances to his shed-house. I should also explain that the "shed" was actually a large building, but I doubt it had any living areas in it. At one point, I looked through a door leading to the kitchen. The kitchen though never looked like a kitchen. I suspect he used it to make dead rats into dinner—whatever he was cooking there, I had no desire to look further. I suspect the rats were seasoned with cockroaches. When my cousin Kron owned the house, I'm sure it was a lovely Australian abode—but it no longer was. Read more