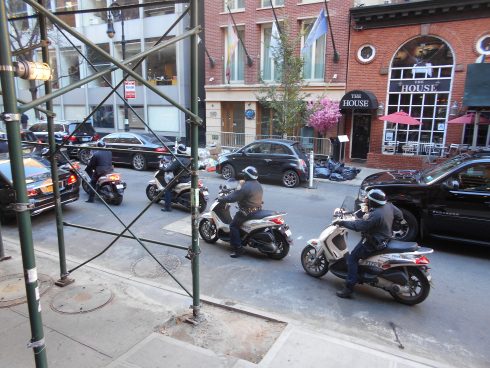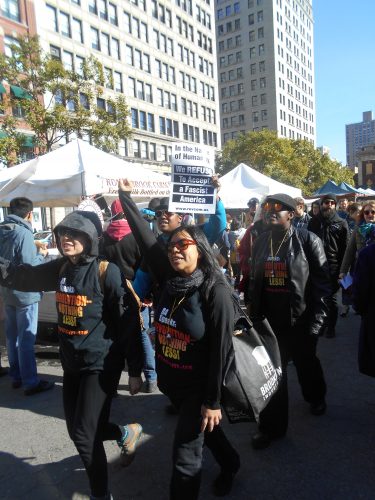 A prospect of events to come during Trump presidency; Cops, protestors and Trump protesters in Union Square:
Photo Credits 2016 to Mary Reinholz
By MARY REINHOLZ
"Give me your tired, your poor,
Your huddled masses yearning to breathe free,
The wretched refuse of your teeming shore.
Send these, the homeless, tempest-tost to me,
I lift my lamp beside the golden door!"
These famous lines from Emma Lazarus's sonnet "The Great Colossus," composed in 1883 and engraved in a hall within the pedestal holding the Statue of Liberty in New York Harbor, have long been a siren song beckoning immigrants, refugees and exiles who believed in the promise of America as a land of freedom. Read more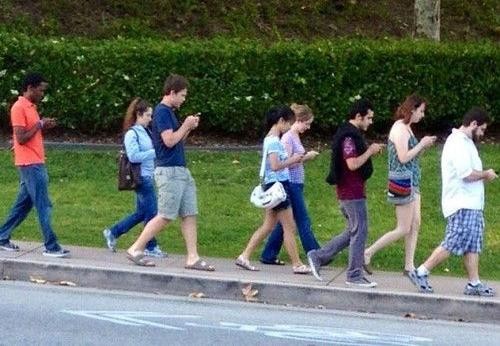 By Bob Vickrey
The Walking Dead is no longer just television fiction. The real life version that walks among us every day is far more frightening.
As I took a stroll along the sidewalks of my neighborhood recently, I skillfully dodged an oncoming daredevil skateboarder, but realized that a greater imminent danger lay just ahead. Several weaving pedestrians approached me as they stared down at their phones while texting a message.
This familiar scene now plays out daily all over this country, as everyone seems to be impersonating those stumbling zombie characters from the television show. Whether they are walking or driving, these menacing figures seem eerily hypnotized by incoming messages received on their cell phones—which they hold in a virtual death-grip. Read more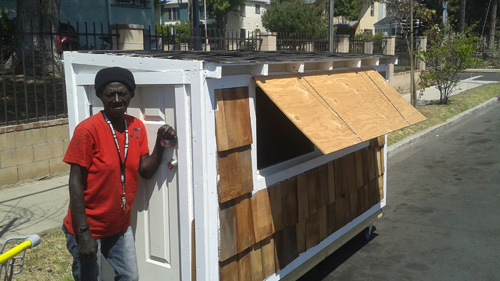 Leslie Evans
Smokie, as her friends always called her, died November 8. She had won some fame as the first recipient of one of Elvis Summers' tiny houses. The LA Times noted her passing with a photo of Elvis leaning over her casket. The Times said she was in her late fifties. She had told me in April 2015 that she was sixty.
I first met Smokie in 2013. She lived on the streets in my West Adams neighborhood, thin and frail. She had a bicycle and a shopping cart, and would appear on most days with one or the other, collecting recycling to sell, her main income. She often went hungry. She said she had been homeless since 2004, when her husband died of lung cancer. Sometimes I'd give her a dollar or two, once in a while a five. I had known her for a year or two before she would tell me that her real name was Irene. She was said to be a grandmother, but she did not speak to me of her children. Read more
By Bob Vickrey
The list of Texans that have spent their writing lives chronicling their roots is rather long and impressive, and includes names like Dobie, Webb, and Graves.
For many years J. Frank Dobie was considered the preeminent voice of Texas and Southwestern  culture. Walter Prescott Webb was the esteemed historian whose books put the American West  in a broader national and international perspective.
John Graves evoked the spirit of the land and its people, and capped his career with his beautiful elegy to the meandering Brazos in Goodbye to a River. Few American writers have fully captured the depiction of small town life like the late playwright Horton Foote.
Katherine Anne Porter, William Humphrey, Billy Lee Brammer, and Terry Southern were among other native sons and daughters who made their own indelible marks on the literary landscape. Read more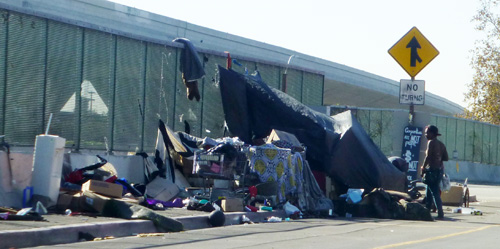 Leslie Evans
Homelessness has been increasing in our city and county year by year. It has spread outward from its confines in Downtown's Skid Row throughout the county. There are now 28,000 homeless people in the city and 46,000 in the county as a whole. Tent camps are springing up in alleys, under freeway bridges, in empty lots, and on street corners everywhere. This is a human misery crisis for those living this life, a public health and livability crisis for everyone else. Only a major redirection of resources can stop this unacceptable situation from growing worse.
Short-term shelters, though they are of great value in providing beds and often meals, have little or no effect in reducing the numbers on the street. The one proven method, in many cities, is permanent supportive housing. This means some kind of small housing units, backed up with on-site professional case management. Some 90% of homeless who have received such housing in other cities remain off the streets two years later. Read more
By Bob Vickrey
Say it ain't so West Hollywood! We're told the venerable Barney's Beanery restaurant is going to be displaced soon by a new upscale hotel.
The developers there are making singer-songwriter Joni Mitchell appear prophetic when recalling lyrics from her 1970 hit "Big Yellow Taxi."
They've paved Paradise and put up a parking lot
With a pink hotel, a boutique, and swinging hot spot
Plans call for the 89-year-old landmark to be completely disassembled and eventually restored on the same property during the construction of the five-story boutique hotel. But many longtime customers are skeptical about their favorite haunt returning as the same unconventional homey spot that it is today.
A recent Los Angeles Times' story regarding the controversial addition of yet another hotel cited citizen concerns about traffic congestion and parking in the already-dense corridor along Santa Monica Boulevard. Read more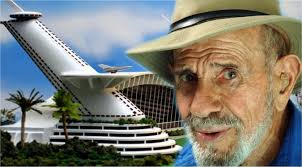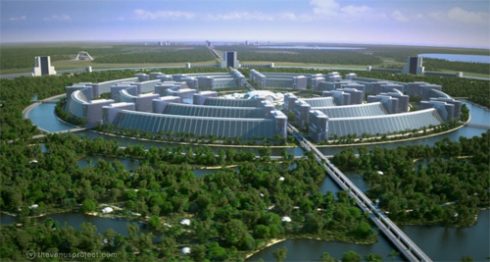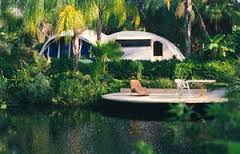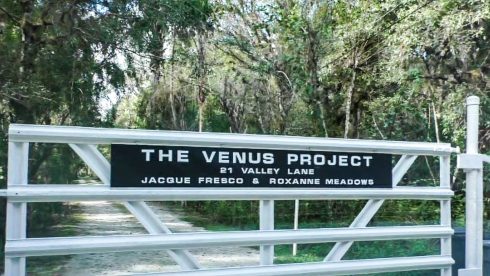 By LIONEL ROLFE
Back before the Golden State (5) Freeway was finished in the early 1950s, I had a mentor who owned a lab on Riverside Drive in the Los Feliz area of Los Angeles. He was a short, dark man, a Turkish Jew born in Harlem in 1916 of parents from Istanbul and Haifa. Like his ill-educated parents, futurist Jacque Fresco had no verifiable college degree. But he had nonetheless become famous as an industrial designer, specifically for the flying wing aircraft that he helped create with Los Angeles aviation pioneer Jack Northrop. He was Aircraft Designer for the Northrop Division of Douglas Aircraft, Los Angeles, California, in1939. Fresco and Northrop had disagreements but they nonetheless worked together closely.
This March, Fresco, who has worked as both designer and inventor in several fields, turned 100 years old and the UN presented him with an award for his work in city planning. It was on this occasion that I talked with him.
I had first walked in Fresco's lab when I was about 10 years of age—probably in 1952. Our discussion immediately took me back to meeting the flying wing guy. Read more
By MARY REINHOLZ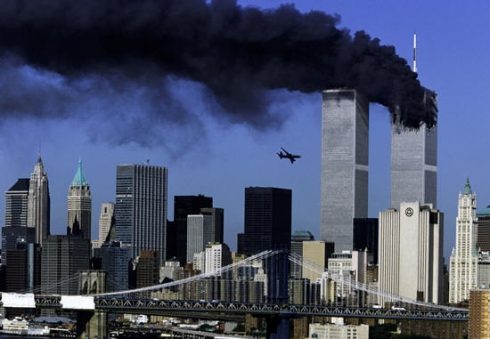 The September morning sunlight was so bright that all seemed well with the world.
It was 9/ll. My computer had just crashed and I needed to get out of my apartment to email resumes to prospective employers. There had been a recent downsizing and elimination of my writing job at a trade magazine conglomerate in lower Manhattan. My socialist lawyer, who worked nearby, had gotten me a decent severance and I was in a good mood.
And so I walked jauntily past Union Square en route to a trendy East Village Internet cafe on University Place called The News Bar. Approaching an intersection, I wondered vaguely why the hell there was a ring of fire around one of the twin towers at the World Trade Center.
The towers, each 110 stories high, were still intact and I could see them clearly around 8:50 in the morning. I had no fear, telling myself that the blaze on the upper floors of the North Tower had to be the result of some kind of accident or electrical malfunction within that famous New York City skyscraper. I knew a terrorist truck bomb had exploded in a basement garage of the building in 1993, killing six, but that incident was now a distant memory. Read more
By BOB VICKREY
When my 18-year-old niece Olivia told me in April she would be enrolling this fall at Pepperdine University in Malibu, I was excited that I'd finally have some family living near me on the West Coast.
Nashville born-and-raised Olivia has always exhibited a spirit of adventure and had told her parents that she preferred attending Pepperdine or the University of Hawaii to one of the southern schools where most of her friends were headed.
Remembering my own college experience at Baylor and recalling the excitement of living on my own for the first time, I realized that if I'd had an "Uncle Bob" living in Waco back then, he probably would not have been at the top of my speed-dial list—even if we'd had such features back in the day of the archaic rotary phone. Read more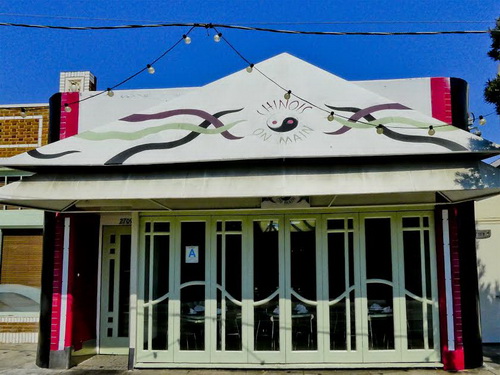 Bob Vickrey
In the interest of serving mankind and reporting on our monthly lunch club adventures by touring Southern California's most legendary restaurants, we have occasionally sacrificed food quality for a stroll down memory lane.
We decided it was time to replace some of those palate-numbing experiences by eating at a place that has become synonymous with elegant dining—Chinois on Main in Santa Monica—which became an L.A. institution shortly after opening its doors in 1983. Wolfgang Puck's sequel to his landmark Spago restaurant provided his introduction to "Asian-fusion" and was praised by critics as innovative and imaginative.
Don't get me wrong, I'm not one of those Westside food snobs. My dining habits range from chowing down on local take-out as I sit behind my T.V. tray to eating while standing over the kitchen sink. My lack of sophistication regarding food runs so deep that I discovered recently that Arugula was not an African country bordering Namibia. Read more