Literary L.A.
Literary L.A.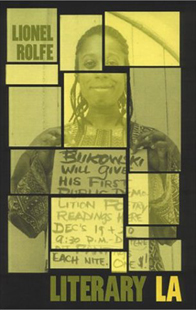 Expanded From the Original Classic and Featuring the Coffeehouse Scene Then and Now
Lionel Rolfe
Beyond L.A.'s self-promotional glitter is a hotbed of writers, bohemians, mad poets, exiles and refugees from every form of oppression – and this book tells their stories. The new additions include • bohemian and apocalyptic streams in L.A. writing • the thriving coffeehouse scene, including the new L.A. poets • additional chapters by John Ahouse. Among the transients, literary gypsies, bohemians and writers in imposed or self-imposed exile are Oscar Zeta Acosta, Charles Bukowski, Henry Miller, Ken Kesey, Carey McWilliams, Charles Lummis, Jacob Zeitlin, Louis Adamic, Nathanel West, Robinson Jeffers, Malcolm Lowry, Thomas and Heinrich Mann, Upton Sinclair, John Steinbeck, Aldous Huxley, Jack London, Theodore Dreiser, and many others
The first edition of "Literary L.A." was published by Chronicle Books in 1981. An expanded edition, on which this electronic edition is based, was published by California Classics Books in 2002.